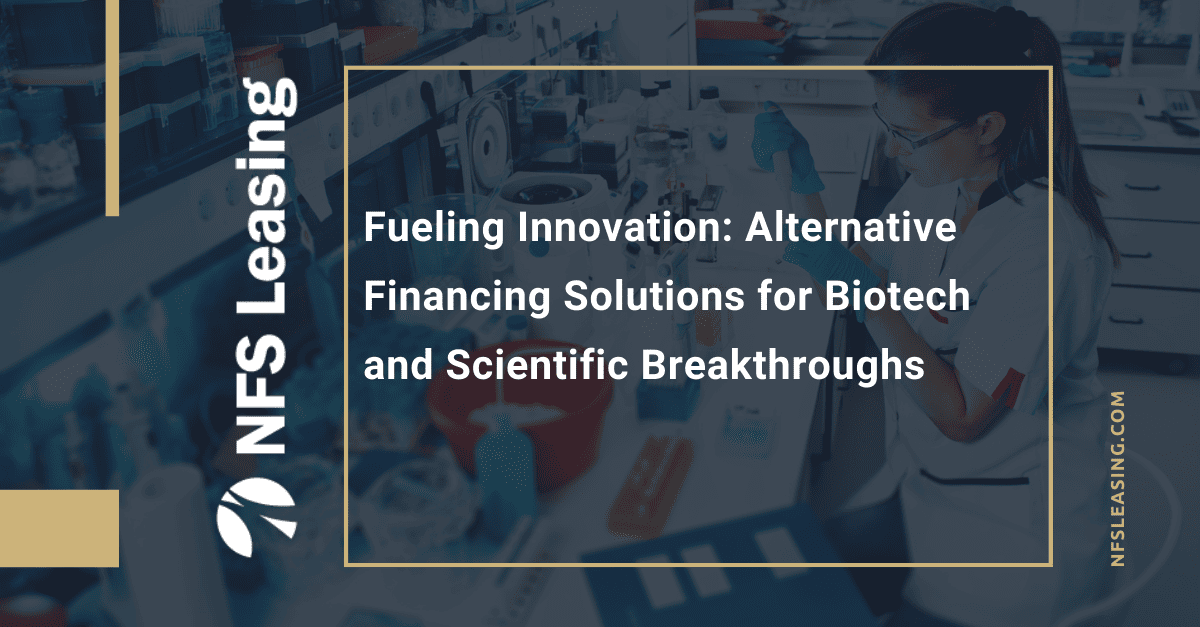 Rapid growth and development are hallmarks of the biotechnology and scientific markets, with exciting and potentially life-changing advances happening almost daily in technologies, therapies and processes. Indeed, there is an insatiable hunger for state-of-the-art equipment and instrumentation to be developed, manufactured and, subsequently, transform our healthcare.
That hunger has been pushed to the extreme by the rapid adoption of point-of-care diagnostic devices that perform quick and accurate tests for multiple diseases and conditions; and the need to treat said conditions in a timely and effective manner. This rapid adoption requires a  steady stream of research and development to expand the functionality and versatility of scientific instruments in the marketplace. Two developments that are specific to the biotech and pharmaceutical spaces — namely, the increasing number of required research projects and studies to bring products to market, all of which require exceptional instruments with high throughput capacity, and the presence of more testing and treatment facilities — which, likewise, require more scientific instruments — also are having a catalytic impact on market growth.
Big Demand: Capital Requirements and Financing Obstacles
Biotech and scientific equipment companies have the potential to disrupt existing markets, but they require capital to do so. In addition to those mentioned above — research and development, new technologies, and analytical instruments — these needs also include drug discovery and development (precision medicine), hiring, marketing, and regulatory approvals.
Despite the optimistic outlook, the market is grappling with obstacles in securing financing. Tighter bank lending standards, inflation, and rising interest rates are red flags for various stakeholders, including venture capitalists whose funding can be game-changing for emerging or pre-revenue companies with high growth potential but were turned away by traditional lenders. And companies seeking capital often need help with short-term cash constraints or other difficult and unique circumstances. Accordingly, unless they can secure alternative sources of financing, these businesses and manufacturers of scientific equipment and instrumentation might face a grim future if their funding ceases. 
Expertise-Based Solutions for Biotech  Financing: Fast and Flexible with an Independent Lender
Although banks are core traditional lenders, they are more likely to avoid riskier ventures, such as those more vulnerable to the constraints of a regulatory environment. Many are simply not technically savvy or nimble enough to enable the biotech and scientific equipment sectors to access leases, loans, and other financing solutions to meet their immediate and ongoing needs. But independent financing companies with experience in the biotech industry, can move quickly, be more adaptable, and bring unique expertise to find a solution.
To find the right independent biotechnology and scientific equipment financing partner, the one that can devise a customized, creative solution that looks beyond the mere listing of assets, liabilities, and equity to appreciate and help realize the full potential of your business, look for the following key attributes in your lender:
Experience.

It's important that the lender has worked successfully, over a long enough period, with the types of entities – such as laboratories, manufacturers, research institutes and clinicians – who make or require biotech/scientific equipment.

See our success story with Sanuwave Health Inc.

Geographic and financing scope.

The lender must have a full complement of biotechnology and scientific equipment leasing and loan structures that can be deployed throughout the United States and Canada. 

Broad credit appetite.

  A strong biotech/scientific equipment finance source must understand and compensate for the financial ups and downs and seasonality that are the facts of life for many health-focused corporations.

Financial strength.

 A good lender should be able to tap into diversified sources of capital and use its own balance sheet to provide the most flexible and competitive offerings. 

All kinds of equipment and dollar amounts.

 Whether new or used, stock or custom, the right equipment finance provider can offer financing for small and large capital needs.
'Story' Credit Lending
As an independent story lender, NFS Leasing partners with businesses of every size in the scientific, biotechnology, and life sciences markets and has funded the equipment and project needs of early-stage, VC/PE-backed, and high-growth firms since 2007. NFS Leasing has deployed more than $1B in capital to companies whose funding needs transcend the limitations of traditional lending and makes credit decisions based on the potential of a non-investment grade customer, not its liabilities. By taking a more creative approach to growth and development prospects than conventional financing sources, NFS Leasing empowers its clients and partners to capitalize on market opportunities. 
For more about NFS Leasing's biotechnology and scientific equipment leasing, contact us today at 866-970-4637 or visit our website at www.nfsleasing.com.