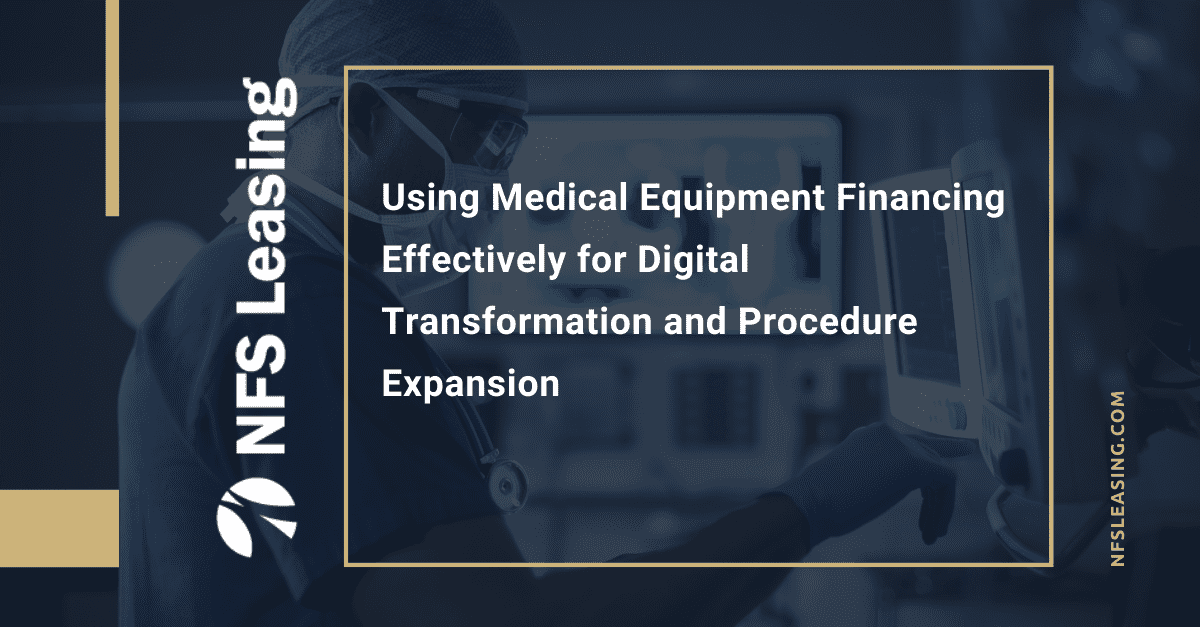 Technology is transforming care from national hospital networks to regional specialty providers and ambulatory surgery centers (ASCs) to large private practices. New medical equipment and technologies have empowered improved processes, better information for decision-making, and stronger performance. However, the decision and timing of investing in new technologies are not easily achieved. Constrained capital budgets, revenue cycle pressures and  traditional lending limitations often delay capital investments that could not only provide better but often improve  bottom lines. Medical equipment financing can be a creative approach to acquiring these technologies and equipment innovations, helping you attract better talent and expand into new revenue-producing service areas.
The Importance of Digital Transformation to Attract Talent
We live in a unique labor market where everything from the office staff, to nurses and physicians are in high demand. Compensation inflation is only part of the battle for the best talent. Increasingly, healthcare professionals show a  preference for the providers that have the innovative tools to do their job. From easy-to-use electronic medical records (EMR) to in-house labs, and robotic surgery devices, the healthcare organizations that have the right compensation, working environment, medical equipment and technology that create an easier delivery of care, are well-positioned to be an employer of choice.
However, these capital investments often put a squeeze on cash position and cash flow. In addition, the pace of technology advances required by leading talent creates a long-term capital budgeting challenge. That's where medical equipment financing can offer a solution. By working with an experienced medical equipment lender or medical technology leasing firm, providers can create a program to stay on the forefront of technology—making it easier to acquire, finance, manage and dispose of these assets without the up-front cash drain, difficult annual budget decisions or short-term cash flow implications. For private practices and specialty healthcare providers, preservation of cash could lead to the ability to maximize compensation as well. By leveraging these specialty medical lenders, providers can not only tout the current quality of their medical technology and healthcare equipment but also enable a program to give their talent the best tools to do their job.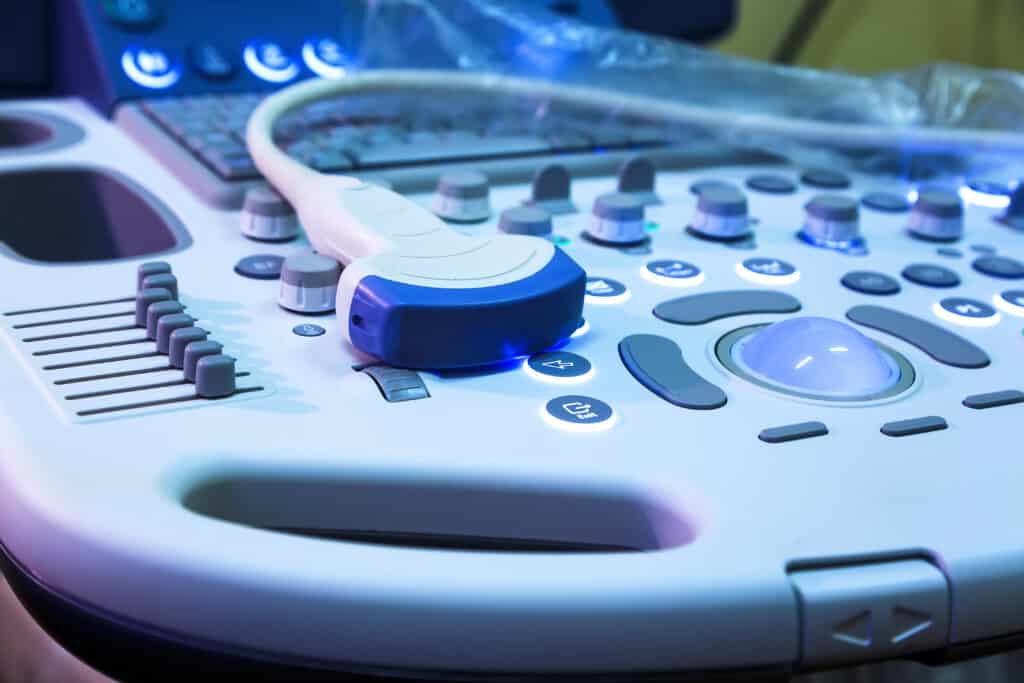 Medical Equipment Financing for Technology and Procedure Expansion
Providers across the healthcare spectrum are expanding service offerings.  For example, as technology drives down the cost of many procedures, the once-common practice of referring patients to third parties is now being replaced with more in-house capabilities. In addition, lower price, medical equipment and technology provides for new services that open up new channels for revenue and profitability. Time and time again, however, the most significant obstacle to these expansion areas is a financial one.
The cash recovery period for many capital investments required could be months to years. Medical equipment financing or healthcare technology leasing could be a powerful answer to solve the upfront cash burden. With 100% financing, step-up payment structures that align expenses to revenues or residual-based financing. This reduces monthly obligations, a specialty healthcare lender can help providers invest in new medical equipment, technology, and build outs without breaking the bank.
Advantages of an Independent Healthcare Equipment Financing
What if you need a payment structure for ultrasound and imaging equipment that enables the expansion of your core capabilities? Could lower lab and diagnostic equipment payments in the first few months make it easier to build in-house lab technologies? If you financed your EMR and health information technology (HIT) intelligently, could you upgrade more frequently without the cash burden?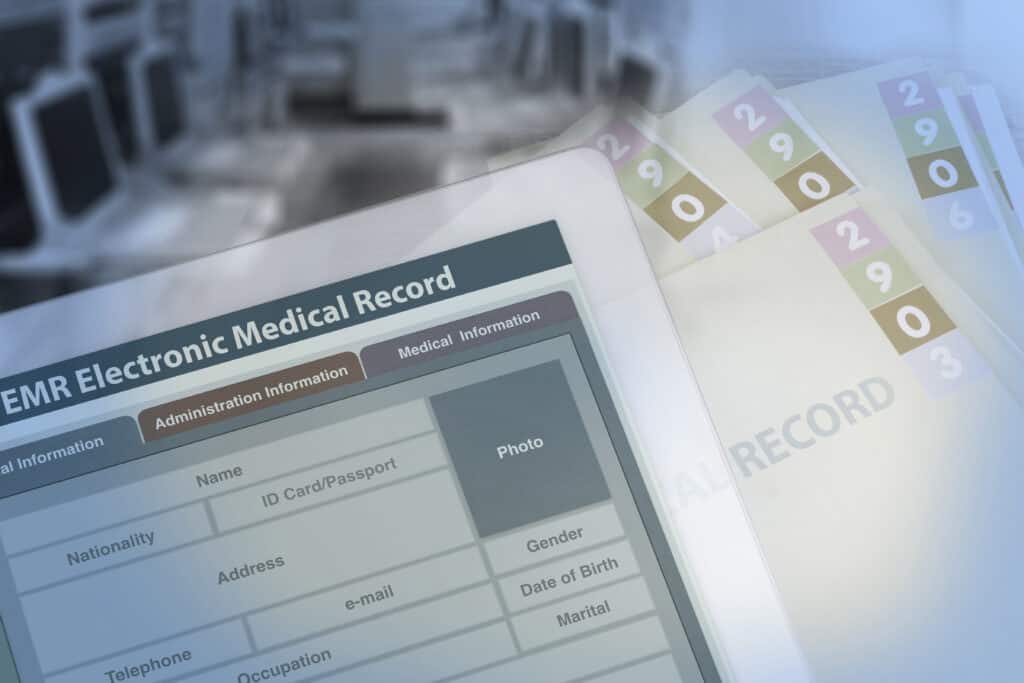 These are only a few questions that demonstrate the flexibility and reach offered by independent equipment lenders specialized in medical equipment financing. An independent can create truly customized and powerful payment solutions for your business. They have a deeper understanding of revenue cycle, principal compensation, the equipment uses and equipment life.
But flexibility extends beyond finance structure. It extends to finance approvals. Traditional lenders are bound by credit policies that are rarely built from the knowledge of healthcare providers and even more seldom  tailored from provider to provider. As a result, independents can dig deeper into your story instead of  only relying on a history of financial performance. The result may yield access to more capital, better financial structures, or approval of needs traditional lenders avoid. 
Beyond approval and access to capital lies the most undervalued benefit independents bring to the needs of medical equipment financing: industry expertise. Independents understand the equipment, emerging technologies, resale implications and residual values. They combine that knowledge with the expert-level interpretation of the issues facing providers, labs and biotech firms to offer strategic direction. Working with independents can help healthcare equipment and medical technology users develop a plan to acquire, finance, manage, and dispose of equipment to  maximize cash position, cash flow and ultimately, profit. 
What to seek in an Independent Healthcare Equipment Lender?
Finding the right independent medical equipment financing source may be easier than you think. Here are several key attributes to consider that are ultimately paramount to your success in acquiring capital for heavy equipment:
Experience.  A lender must demonstrate success with hospital networks, ASCs, private practices, labs, and biotech firms in medical equipment financing
Geographic reach and financing solutions. Ensuring lenders have a full complement of medical equipment leasing and healthcare equipment loan structures.  Also, that these loan structures can be deployed throughout the United States and Canada is essential.
Broad credit appetite. Traditional lenders often struggle to comprehend  a provider's vision and reach an approval with an appropriate finance structure. The right medical equipment lender or healthcare technology leasing firm should minimize these obstacles.
Financial strength.

A good lender should use its own balance sheet to maximize flexibility and competitive offerings, and minimize any delay in decisioning.

All kinds of equipment and dollar amounts.

New or used, stock or custom—the right medical equipment finance provider can offer to finance for both small and large capital needs.
NFS: The 'Story' Credit Healthcare Equipment Lender
NFS Leasing has funded the medical equipment and project needs of early-stage, turnaround, and high-growth firms for 16 years.  We have over $1B in capital deployed to companies requiring funding beyond the limitations of traditional lending. We are committed to digging deeper, getting creative, and solving the problems. Our goal is to empower your business to capitalize on the market opportunities. 
If you have a piece of  equipment, project or unique medical equipment leasing or healthcare equipment financing need, contact us today at 866-970-4637.