As a funding source that offers flexible equipment financing for challenged credit customers, NFS provides a unique opportunity to its broker partners by funding our mutual customers' equipment finance deals. Serving customers in healthcare, construction, manufacturing, IT, and many other industries across the U.S. and Canada, NFS specializes in listening to their stories and working with its broker partner to find a flexible equipment finance solution that fits their unique business needs.
Learn more about NFS Leasing's Equipment Finance Solutions for C, D & Story Credits – shared at the AACFB's Meet the Funder Series.
"I have been doing business with NFS Leasing for more than eight years now, and they are the best funding source I have for my customers with C or Story Credit. They are responsive, creative, and customer friendly."
-Broker Partner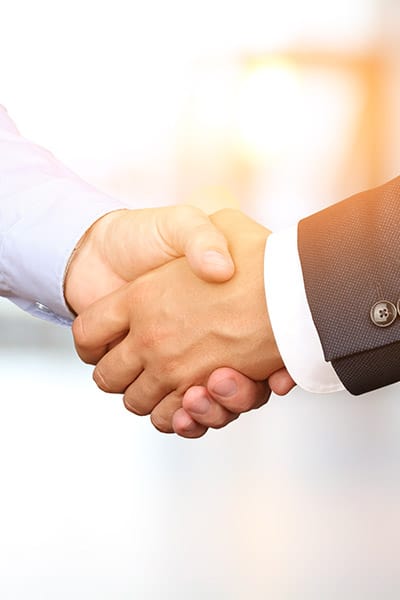 Flexible Equipment Financing for Story Credits
NFS Leasing works with a select group of broker partners to fund our mutual customer's needs quickly and efficiently with flexible equipment financing solutions. We service customers in both the U.S. and Canada and are seeking high-quality brokers in all our industries and geographies. We are members of:
Equipment Leasing and Finance Association (ELFA)
American Association of Commercial Finance Brokers (AACFB)
The National Equipment Finance Association (NEFA)
It is a simple formula but one that is often difficult to find in a funding partner: The ability to listen and understand a client's story ensures that we offer flexible equipment finance solutions regardless of the industry or circumstance. NFS Leasing is a funding source, makes its own credit decisions, and documents and services all its leases, from:
$25K – $150K (small-ticket program)
Up to $15M (flexible custom solutions)
Having helped a wide array of businesses grow through flexible equipment financing for nearly two decades, we are approaching $1,000,000,000 in lease originations, and have unique capabilities for those customers with challenged credit (C, D, and Storied Credits). We want to hear your customers' stories. Contact us to learn more on how NFS Leasing can help you become the flexible equipment financing solution for your customers.
NFS Leasing's recent client fundings showcase more flexible equipment financing solutions. See more here.
FREQUENTLY ASKED QUESTIONS
What is an equipment lease?
An equipment lease is a finance rental arrangement between an equipment owner (the lessor) and a business owner (the lessee). The lessee gets to use the equipment by paying the lessor monthly lease payments over a mutually agreed upon term length.
Why businesses Lease vs. Buy?
The principal motive for leasing equipment is cash flow "the ability to get equipment now without a major one-time expenditure of cash." This enables the business to better match expenses with revenue and protect against obsolescence.
---
Other businesses may prefer to lease because their tax situation is such that it cannot benefit from the depreciation. It may also wish to maintain a debt-equity ratio that will attract new investment more easily, and leasing (rather than investment) will accomplish that.
---
And, those companies engaged in rapidly evolving technological market, use leased equipment under short-term leases permitting it the opportunity to exchange new and better equipment more rapidly than would with ownership of a capital lease.
Who is NFS Leasing Inc.?
NFS is a privately held North American leader in Equipment Finance Leasing with more than 18 years experience. NFS provides solutions, supporting businesses and organizations with challenged credit including; early stage, start-up and pre-revenue, financially distressed and turn-arounds, NFS uses its own balance sheet capital and provides fast flexible decisions. We are a story credit lender. We want to hear your story.
What makes NFS Leasing unique?
The NFS Leasing Management Team understands the challenges of running a business and wants to help those struggling to secure critically needed financing. We are a creative and flexible financer. We want to hear your story. We are a trusted partner with exceptional listening skills. We will partner with you to provide creative financing solutions and structures for many non-traditional financing needs. We also consider other forms of collateral providing multiple options for financing. Tell us your story.
What size transactions does NFS Leasing support?
We fund transactions $100K – $15M. While a wide range, funding the under $1M supports various situations with new NFS customers and repeat customers. We listen to the big and smaller stories. Tell us your story.
What do I need to qualify for an equipment lease with NFS Leasing?
NFS has no hard and fast rules for making a credit decision. We want to hear the story of your business and will gather information to make an informed and flexible credit decision to help your company grow and achieve your objectives.
What types of leases are available from NFS Leasing?
NFS Leasing offers several types of equipment leasing. Including FMV Operating Leases, Finance/ Dollar Buy Out Lease, Sale Lease Back and Working Capital (secured by assets). NFS also offers creative structures including; Step Payment Leases (term), Quarterly/Annual Payment Options and short-term leases.
We work together as partners to determine the best financial solution. We take time to listen to your story and provide guidance and education on the lease types, terms and terminology. We view our partnerships as a collaboration and want to support your business situation.
Are lease payments eligible for an income tax write-off?
The equipment you lease may qualify for the Section 179 tax deduction. Through Section 179 a business can deduct the monthly payments from its taxable income. Not all types of equipment are eligible, and there are certain IRS requirements that need to be followed. Consult with your tax professional.
How do I get started?
Contact us here  to tell us your story and discover how our creative financing solutions can help your company succeed.
Overview
Geography: United States and Canada
Transaction sizes from $100,000 to $15,000,000 or more
Terms: 12-72 months (depending on asset class)
Including Step Payments (term), Quarterly/Annual Payment Options and Short Term Leases
We are THE story lender. Tell us your story.
It is common for many businesses to undergo short term cash constraints. Whether large or small, early stage or established, private or public, NFS Leasing will listen to your story, understand your needs, and work with you to construct a financial solution that meets your unique business needs.
CONTACT NFS
and tell us your story.
+15
YEARS IN BUSINESS
OVER 300 YEARS COMBINED MANAGEMENT EXPERTISE
+5,000
OVER 5,000
CLIENTS & PARTNERS
$1,000,000,000
APPROACHING $1 BILLION IN TOTAL LEASE ORIGINATIONS