"It's not every day you have a $1 million in pumps and filtrations for a waterpark. Luckily NFS was innovative enough to get our deal done and consistently clearly communicated what the agreement would look like," said Monty Galland, CEO of BRTX. This made it easy for BRTX to begin its project sooner and on solid ground.
Industry:
Amusement Parks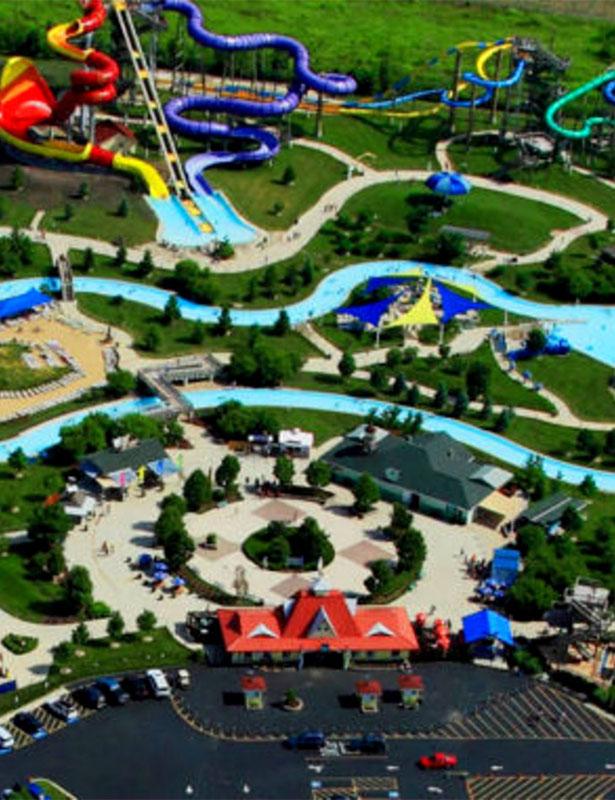 SUMMARY
A new business can face a range of challenges as it begins its venture. However, unexpected financial challenges can be one of the most difficult to solve, for a new business. This is the story of how a waterpark was able to overcome the many challenges thrown its way.
During construction, the company realized that it had a $1 million gap in funding as the pumps and filtration system was not part of the original construction bid
An innovative funding solution for their unique situation and business allowed the company the opportunity to open its doors to the public earlier than anticipated resulting in increased public awareness
Lack of revenue created challenges in securing financing through traditional lenders
---
THE CLIENT
Big Rivers Waterpark and Adventures (BRTX) is a family entertainment center in Houston, Texas built around its focal point, a waterpark. It was formed by a close-knit group of investors who, through having families of their own, realized that there was an absence of family entertainment in the area. They decided to take it upon themselves to develop a spot for families to gather for a fun, wholesome day out.
THE CHALLENGE
As BRTX was constructing the park it realized there was a problem that it was initially unaware of -- the pumps and filtration systems that run the water park were not actually part of the overall construction bid, leaving the park with a $1 million gap in funding.

BRTX recognized it needed a supplemental financial partner to fund the systems necessary to complete the park. It needed to outline the unique situation with hopes that a financial partner would take time to understand its needs and provide quick funding for assets that did not have strong collateral value.

In addition, BRTX was working with several challenges on the construction management side that required quite a bit of attention. It was anxious to keep all aspects moving forward but was challenged in many ways.
---
THE SOLUTION
BRTX reached out to its network in hopes of finding a financial partner that was willing and able to meet its needs. A contact referred BRTX to NFS Leasing. BRTX was eager for an equipment lease and optimistic that NFS would help solve its problems.

It clearly outlined upfront the details of its situation, the type of agreement it needed from NFS and the potential challenge in gaining information and details from the manufacturer. NFS was straightforward in its discussion, understood the challenges ahead and agreed to work with BRTX to find a solution.
EXECUTION
NFS Leasing worked with BRTX to gather the necessary information needed from the busy manufacturer and diligently worked toward completing the deal. "I really appreciated the patient engagement of NFS Leasing. They were able to work with us to get the deal done when it seemed like the manufacturer was too far out of reach," said Monty Galland, CEO of BRTX.

As a story credit lender, NFS often finds itself being creative and flexible on deals, and BRTX certainly benefited from NFS's experience. Galland went on to say, "It's not every day you have a $1 million in pumps and filtrations for a waterpark. Luckily NFS was innovative enough to get our deal done and consistently clearly communicated what the agreement would look like." This made it easy for BRTX to begin its project sooner and on solid ground.
RESULTS
The park opened in May 2019 with a full grand opening in July. The local community was incredibly receptive to the park which proved hugely successful for BRTX. Being open on fourth of July weekend was an enormous advantage for BRTX as well. Over 8,000 people visited the park that weekend alone. In just a partial season, BRTX was able to reach hundreds of thousands of people which in turn will result in more recognition for the coming year. Providing families with the opportunity to watch their children experience entertainment at its waterpark is exactly why BRTX began its venture.
---
---
"NFS was very flexible when working through the terms. They let us know what they were willing to do for us, how it needed to be done, and why it needed to get done. Having structured multiple deals with them, it's safe to say I appreciate their partnership."

"I had a great conversation with NFS on what we wanted to do with the equipment and what we were seeking in a lease agreement, and thankfully, NFS helped us find a solution. While I have been in the mining industry for 24 years, I had never done a deal this large. Engaging with NFS was hassle-free and we were happy that we found a solid partner to fund such a large and important deal."

"They clearly laid out the deal and terms. They were direct and honest with what they were and were not able to do. No nonsense, no trickery. That allowed us to build a relationship based on trust and the process was simple and fluid because of it. What would have taken ten to fifteen years will now take four years thanks to NFS Leasing. This is allowing us the opportunity to save limbs and lives now. NFS Leasing was and is still genuinely interested in Sanuwave and working towards its continued success. Money is a commodity and can be found almost anywhere but finding a partner who cares about the company means a lot to us."

"Working through the initial challenges with NFS was excellent. The level of responsiveness was fantastic, and they have an extremely high level of service. NFS followed a simple process. The communication was fast and realistic. Overall, I would give NFS an A+."

"NFS was willing to sign lease deals that were fair, while it felt like other leasing companies would take advantage of us at every opportunity. It seemed as if NFS wanted to get the deal done. There were no onerous processes, no particularly crafted steps and procedures to follow, which made NFS easy to work with."

"NFS was patient when we engaged with them and I really appreciated that. We had a unique situation being a waterpark and having a lot of moving parts from the manufacturer. Finding a financial partner that had the ability to be flexible in the terms and the patience to deal with inconsistent communication from the manufacturer was incredibly helpful for us."

"The communication with NFS Leasing was great. They were very easy to reach, hassle-free, and extremely knowledgeable. They were simple and straightforward; very honest and upfront with what could be accomplished. We were successfully able to write our project plan based on NFS's commitment and that helped start off the project on the right foot."

"POP Gourmet was experiencing rapid growth and demand. As a young company we needed an equipment finance partner that would get to know us as a company and grow with us. NFS Leasing stepped in and took the time to get to know our Company and partner with us to acquire the production equipment we needed. NFS provided flexibility, responsiveness, and value. We highly recommend NFS."

"Having worked with NFS Leasing at a prior firm, when we started Disruptor Beam I did not hesitate to call on them again. Dean and the team at NFS Leasing really get it. They listen and understand our story and our needs, and they have numerous vendor relationships that help provide a superior level of service. When we grow they are always willing to grow with us. I recommend them highly."

"Limestone Networks has been working with the team at NFS Leasing for several years. They took the time to understand our company, the needs of our business, and our growth strategy. They are fast, responsive, and thorough. NFS has become not only a supportive vendor, but an integral part of our success."

"From the beginning, NFS Leasing has been an invaluable asset in helping us serve our customers. Their team of experienced executives has enabled our channel oriented business model, and they are an outstanding partner, offering flexible and creative solutions to our financing needs. It has been a pleasure working with NFS and we look forward to their assistance in providing our future finance needs."

"In the early stages of our growth at DTT our business model required that we explore leasing as a way to finance our growth. NFS Leasing stepped up and partnered with us. They took the time to really understand our business and gave us the financial flexibility to add customers without concern for financing the required equipment to do so. They were honest and responsive and I would highly recommend them as an equipment leasing source."

"A rapidly growing technology business like nScaled has constant equipment needs. Leasing was a perfect way to get the equipment we needed, when we needed it, and allow us to continue to focus resources on our operation. NFS made leasing easy for us, and has grown with us as we have expanded as a company. If you want to speak with someone that can help you with your infrastructure expansion business needs, you should call the team at NFS Leasing."

"AirSage pioneered the transformation of wireless network signaling data into powerful location information, creating a way to collect and analyze real-time mobile signals to produce over 15 billion anonymous locations every day. As a growing technology firm with state-of-the-art data and technology requirements, having updated equipment is essential to the growth of our business. That's why we rely on, and wholeheartedly recommend, NFS to take care of any equipment finance needs."

"NFS has enabled Everyone Counts to keep up with emerging technology and provide the tools needed to bring modern election administration and voting systems to election officials. Their flexibility and knowledge of the technology industry sets them apart from the other leasing providers. They are responsive, easy to work with, and consummate professionals, I recommend them highly!"

"Agile Networks turned to NFS Leasing to finance a major network expansion resulting in the first and only statewide 1 Gigabit backhaul network providing services in all 88 Ohio counties. NFS was especially easy to work with, exceptionally efficient, and thorough in their approach. Their contributions were critical for us to complete our expansion in record time for our customer, a major mobile carrier. I highly recommend NFS as a trusted partner and look forward to working with them as we continue our growth."
YEARS IN BUSINESS
+235 YEARS COMBINED MANAGEMENT EXPERTISE
OVER 5,000
CLIENTS & PARTNERS
APPROACHING $1 BILLION
IN TOTAL FUNDED TRANSACTIONS